If the user is sending email to multiple recipients by keeping them in Cc it will share the private email addresses with unknown people. Some people may not like to advertise their email addresses to other people. It is always recommended by Outlook users, to hide their email address from the people included in the email.
In another scenario, sometimes sharing of email address is acceptable when the people know each other and already have their email ids.
Using Cc while sending the email will show the email address to everyone but if the user does not want to share email address of the recipients in that case they can use Bcc. In this article we will discuss the way by which user can hide the recipients from each other by using Blind Carbon Copy.
Step 1: Click People link present at the bottom of Outlook main interface.
Step 2: Now click Contacts folder in which user wants to save the "undisclosed recipients" contact in.
Step 3: Enter "Undisclosed recipients" in the Full Name field.
Step 4: User will enter their own email address in E-mail field
Step 5: Click Save and Close.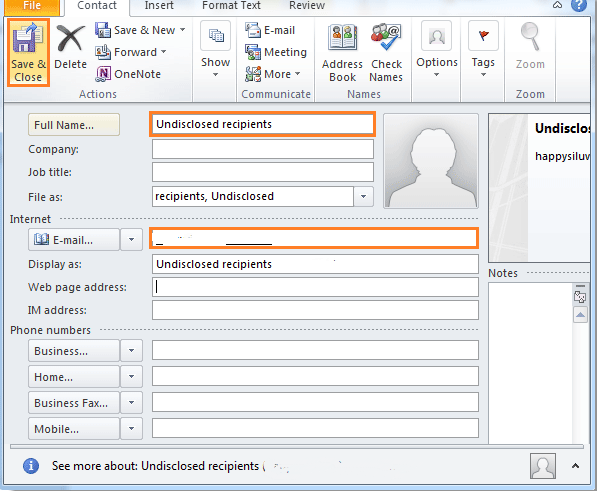 After creating undisclosed recipient, now user can send email to them by following given steps:
Step 6: user can go back to the Mail view by clicking Mail in the Navigation Pane

Step 7: Click on New Email to create a new email message under Home tab

Step 8: Click on Message window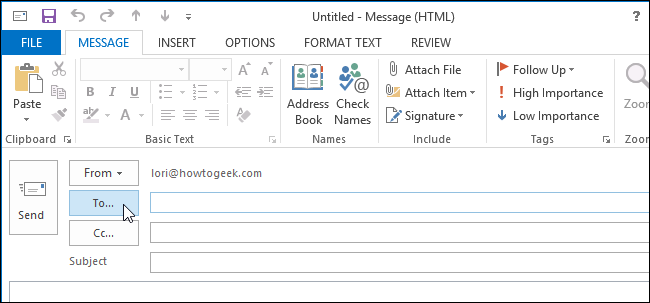 Step 9: In To field enter Undisclosed Recipient
Step 10: Go to options and click Bcc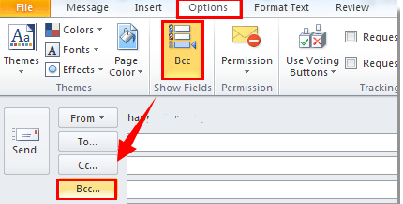 Conclusion:
With the help of some simple steps in Outlook user can hide the email addresses of the recipients from each other and they can send Emails to undisclosed recipients. MS Outlook has the option of putting email addresses in Bcc, in order to ignore the situation of revealing the recipient of the message.